Party Bus Rentals Are For All Occasions
Are you about to attend a wedding and you prefer something different from a limo? Are you going to your prom and you need to make a great impression while having fun during the trip to the venue? Then, a party bus (also known as a limo bus) is the vehicle you need to get to your destination in style. If you are about to celebrate that birthday or graduation party, then you should be aware that the latest trend is to rent a party bus.
A party bus is a large vehicle modified from a conventional vehicle and used for recreational purposes. It can carry 15-32 passengers. Party Bus Rentals are currently trending and their use can be seen in the latest weddings, proms/homecoming and other celebrations. They offer a different experience compared to limos.
How Are Party Bus Rentals Different From Limos?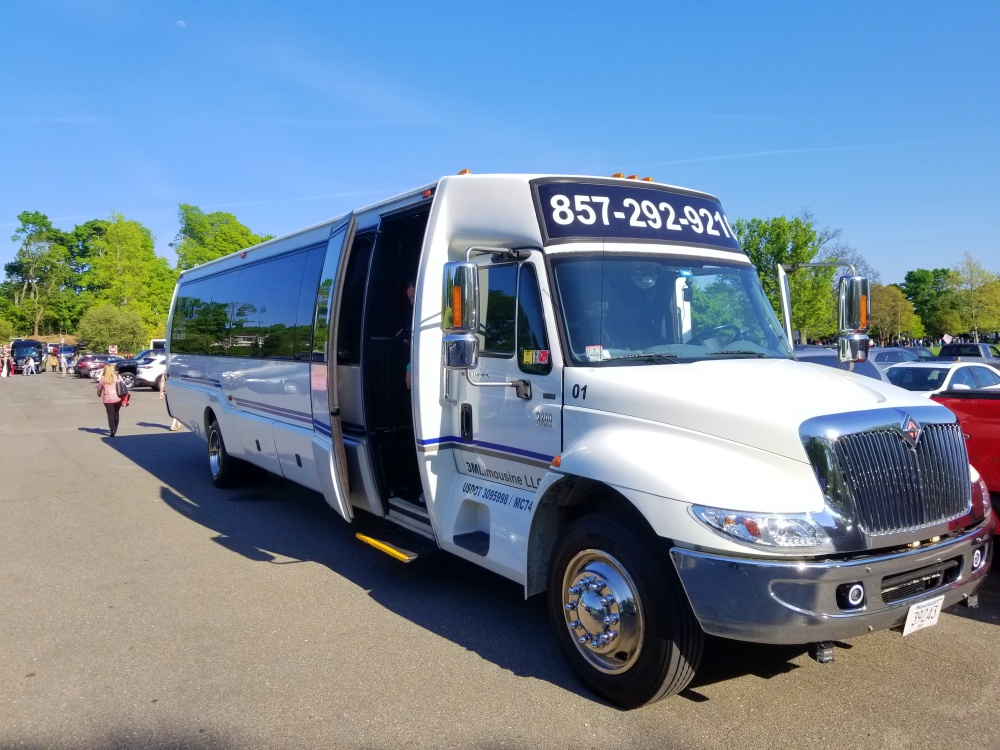 Generally, limos are used for transporting  2-20 passengers, and the purpose is often more 'serious' than when a party bus is used. Party buses, on the other hand, are usually for groups of up to 32 people traveling to an event. The idea of the party bus is to enable a fun atmosphere for recreational activities between groups of people. The atmosphere is more of 'fun' than business. These party buses are great for bachelor and bachelorette parties!
Which of these options should you choose as transport to your event? This would come down to individual choice. However, it would be better to take a party bus for certain kind of events. For example, if you and your friends have planned Friday night as ''girls' night out'', the best transport option would be a Party Bus Rentals. If you rent a party bus, the bus would usually be fitted with several amenities: a CD/music/theater system, stripper poles, laser lights, dance floors, luggage partitions, toilet, disco lights etc. These amenities would ensure you get a great party bus experience.
In order to add a bit of spice to their transportation, more people prefer Party Bus Rentals. Also, party buses are more spacious than limos, allowing groups of people to dance while the bus is in transit. The sound system is also better.
What You Need to Know Before Renting a Party Bus
Before renting a party bus, there are certain things you must take into consideration so you can get a great experience.
You should ask lots of questions before hiring. Ensure it has all the necessary amenities that would make your trip fun. Don't make price a priority. The purpose of renting a party bus is to have a good time. So you should be more concerned about the quality of the bus you are going to hire.
You should do your booking several days before the event in order to ensure you get the bus. With the current rise in the use of party buses, most providers need ample time in order to guarantee you a bus. So book in time to avoid disappointments.
Ensure the bus is registered with the relevant state agencies and has appropriate insurance. This is important in order to avoid legal issues.
Finally, you should bring stuff that would make you really enjoy the facilities and the interior of the party bus: friends, drinks and music.
In spite of its name, party buses are not just for parties. Participants at any event that involves a number of people can use party buses as transport. School trips and team building outings are two events for which you can hire a party bus. These types of party buses would not be fitted with the normal interior of the regular party bus.
Party bus rentals are the hottest trend in transportation and in your next outing, you should consider renting a party bus with your friends in order to get a fun experience.
Get Your Party Bus Rental Free Quote