Weddings are not just major life events.  They're major logistics undertakings.  You need everybody to get to the church, the photo session and the reception on time.
When you hire a Boston Party Bus Limo Rental – Maxi Limo's party bus, things get a whole lot easier.  Accommodating from 14 to 32 passengers, our party buses are tailor made for weddings.
We'd like to share with you the benefits of booking a wedding party bus with us!
Wedding Party Bus is easier and safer.
When your wedding party is treated to the Boston Party Bus Limo Rental – Maxi Limo party bus experience, getting there is half the fun.  Share the excitement, as you get everybody where you need them to be, when you need them to be there, on time and in style.
Nobody's driving except one of Boston Party Bus Limo Rental – Maxi Limo's ultra-professional chauffeurs, so you're not going to be worrying about the "wild card" cousin hot rodding home from the reception.  Instead, your guests arrive unruffled and safely.
Shuttling everyone from church to photos to reception is so much easier with one of our premium party buses.  It's safer too because everyone gets to leave the car behind.
Getting the festivities started right.
They say that the journey is just as important as the destination.  At Boston Party Bus Limo Rental – Maxi Limo, we take that to heart, offering world class amenities for your guests to enjoy as they make it to the church on time.  From DVD players to flat screen televisions, to champagne flutes and wells to keep the bubbly cool, Boston Party Bus Limo Rental – Maxi Limo brings high-end amenities to assure guest comfort.
Imagine watching a slide show of the bride and groom's childhood, as you relax in the plush comfort of one of our elegantly appointed party buses.  Or listen to a selection of your favorite music as you glide into a future of wedded bliss, in style.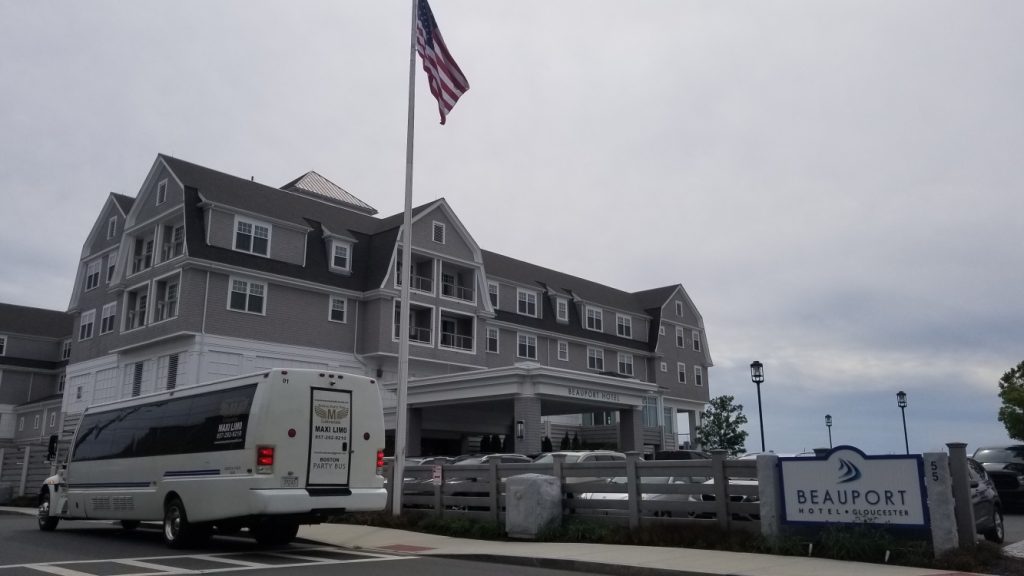 Wedding Party Bus is a luxurious ride.
Set the tone for a dream wedding with one of our luxuriously-appointed party buses and listen to the raves at the reception.  Your guests will appreciate the thought you've put into getting them there.  They'll especially appreciate the ease of not having to drive themselves.
More than that, they'll enjoy the immaculately detailed splendor of a top-of-the-line, late model party bus.
Professional service.
All our drivers are professionally trained.  With their insider knowledge of the roads of our region, you'll get there without a hitch.  Nobody gets lost.  Nobody drives under the influence and everyone is treated to the courteous, world class service we're famous for, at Boston Party Bus Limo Rental – Maxi Limo.
Your wedding guests receive VIP treatment they'll never forget and your wedding is a seamless, stress-free experience.
Licensed, insured peace of mind.
Boston Party Bus Limo Rental – Maxi Limo is a fully licensed and insured limousine service that's been rated one of the best in the states of Massachusetts.  For years, we've been making weddings extra special with outstanding service, quality and reliability.
Your wedding deserves to enjoy these benefits of booking a wedding party bus.
Need to Rent a Wedding Party Bus?  Call Us or Request A Free Quote Online !
Get Your Party Bus Rental Free Quote