When you have a concert planned, ride in style like your favorite musicians at Boston Party Bus Limo Rental – Maxi Limo. The performers hosting the event aren't the only ones who get to travel like rock stars, after all.
At Boston Party Bus Limo Rental – Maxi Limo, we provide you with the reliable and exciting transportation services you and your guests need. When you have a trip planned, the last thing on your mind should be spending hours waiting tirelessly in traffic behind the wheel. You've got a concert to attend and memories to make instead!
Our services range from party buses to mini buses to ensure you select the option that best suits you. Whether you're ready to attend a symphonic orchestra or prepared to spend the night rocking out to some sweet alternative jams, Boston Party Bus Limo Rental – Maxi Limo provides you with the concert transportation services you need.
Ride in Style – Concert Party Bus Rental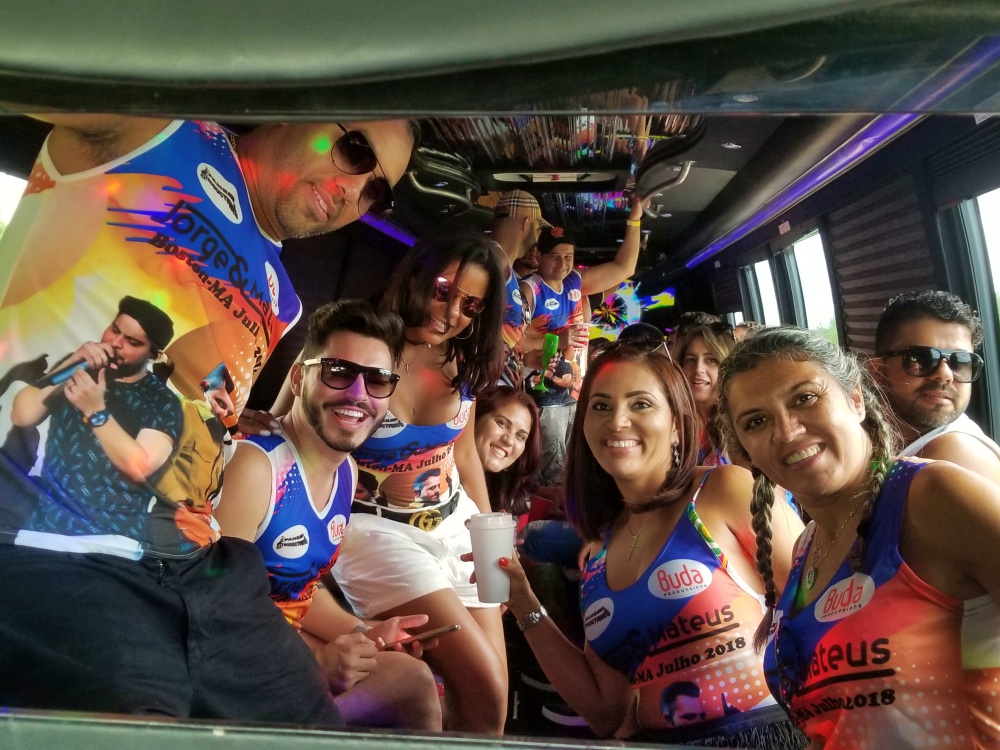 When you go to a concert, you go all-out for the night. You dress up in your most glamorous attire, sleek your hair back fashionably and go the whole nine yards when choosing your concert party bus selection. That's why those in the Boston, MA area trust Boston Party Bus Limo Rental – Maxi Limo to get them where they need with style –– concerts included.
You don't want to skip on quality when it comes to choosing the right party bus to chauffeur you and your guests to your next concert. Whether you select a party bus or limo to take you to your next destination, you're sure to turn heads wherever you and your guests travel. Our vehicles feature only state-of-the-art innovations to ensure you receive nothing short of perfection during your next trip.
Pampering Yourself in the Backseat of Our Limo Bus
Sometimes, you need an extra sense of luxury to get the full experience during your activities. When you have a concert to go to, arrive in style by stepping out of one of our various available stretch limousines. Nothing says extravagance quite like a state-of-the-art limo pulling you up to your next venue.
Our party bus limos are spacious yet comfortable to ensure you arrive at your concert ready to rock and roll. You and your guests can relax and unwind with refreshments and drinks at the wet bar available inside. While you want a vehicle that looks nice, you need your bus to deliver on performance as well. You're guaranteed to emerge from our seats both satisfied and in style.
Choose Boston Party Bus Limo Rental – Maxi Limo for Your Concert Transportation
Getting to the concert may very well be half the fun! At Boston Party Bus Limo Rental – Maxi Limo, our buses and limos are perfect for creating memories that will last a lifetime. Kick back and relax with friends and families while our drivers get you where you need to be –– safely and on time. Concerts are the perfect time to have fun and forget all of your worries. Put your transportation needs in our hands so you can focus on what truly matters.
By booking your next ride at Boston Party Bus Limo Rental – Maxi Limo, you're guaranteeing a future filled with perfect adventures. Our services provide you with the comfort, ease and luxury necessary for all of your travels. Request your free quote online today –– we look forward to hearing from you!
Need to Rent a Concert Party Bus?  Call Us or Request A Free Quote Online !
Get Your Party Bus Rental Free Quote